I walked into Unity Village Chapel on Sunday morning a tad bit late. I found my good friend Misty seated in a pew near the back. I slid in discreetly beside her as services had already begun. I no more than got settled in when Misty, peering suspiciously over her shoulders..once to the right, once to the left.. and without making eye contact leans in and whispers "You got the goods?".
Me, untucking a little paper bag from under my arm whispers back , "Yeah, I got the goods."
I slid the bag over to her, she quickly tucks it away in her purse and sets it under the pew. "OK, we're good."
We broke out into quiet giggles as we had just done our first mugwort deal, and in church. Misty had been having some dream fragments that she has been trying to piece together here lately, so I brought her some mugwort to put under her pillow at night.
Mugwort stirs about revelatory dreams (if put into a purple velvet satchel, so the witches and gypsies claim).
Never fear though...had we been "caught", Unity Village Chapel is probably one of the few churches that I know of who would not only encourage the use of mugwort and other natural herbs..they probably have a book on it somewhere in their metaphysical bookstore. One of the reasons I love Unity, for their openeness to metaphysical curiosities. Oh I do miss the good old Cowboy Church for the fellowship and nostalgia of an old chapel that sits off a backroad in Kansas.
Apparently, Misty ended up having "LOADS" of dreams Sunday night! Interesting!
Also Sunday, after service, the family loaded up into the truck and headed an hour into the Missouri hills to a family reunion on Darin's side. It was a joyous time and I was able to snap some lasting photo's of the day to share with you: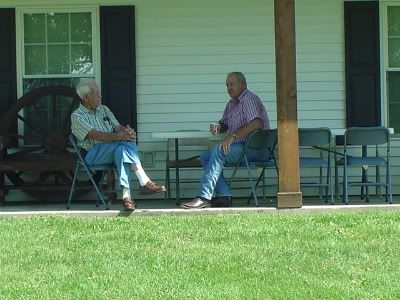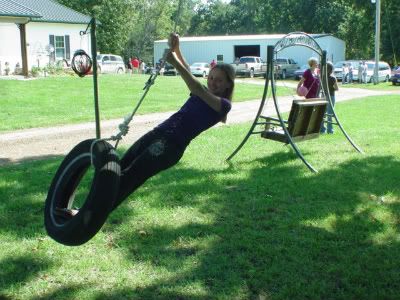 Dusty swings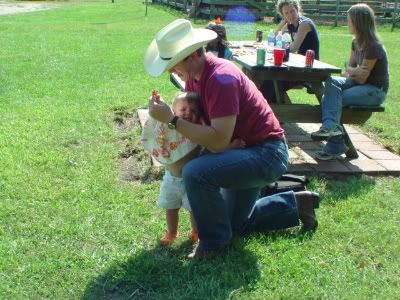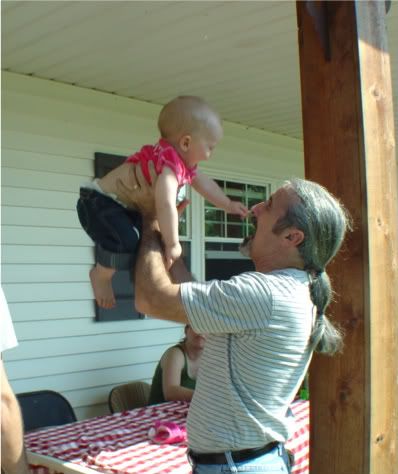 Baby love
Doggie love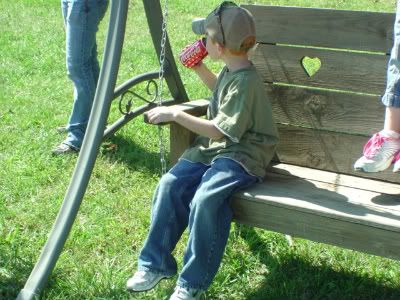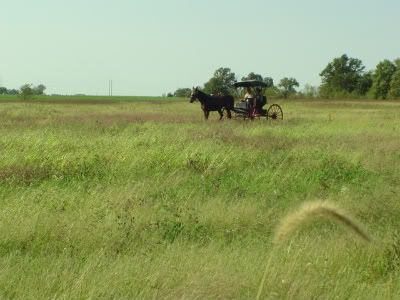 Buggy rides for all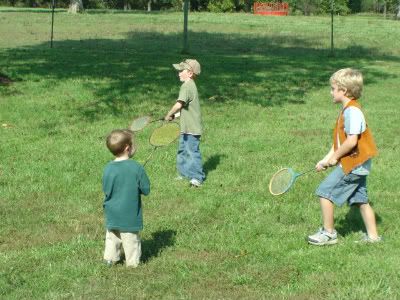 Sam, the wee babe, trying his hand at badminton