...of all of the growing things above, beside, and below me, and to bid them a fond farewell as the prairie and hills begin to nod off into an early autumn slumber.
Reflection...of all that is great and wonderous in this mystical universe. Of all of the things gifted to me in this life. Of all of the beautiful souls that I have been blessed to cross paths with, and those who have taken my hand and guided me with their wisdom, then sent me onward to study that wisdom within my own heart, thus allowing me to salt and pepper it into my own magic.
...Daydreaming of all of the beautiful mysteries and wonderment of this life yet to drift in my direction, and of all things destined to be accomplished by me, even if it only matters in the eyes of my darling wee babes...and that is worth every ounce of my being.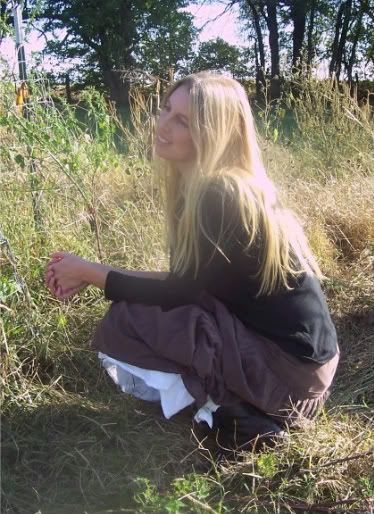 (reflecting in the garden...and no I am not peeing, although I have done so on many occasion...just sayin')
"I fairly sizzle with zeal and enthusiasm and spring forth with a mighty faith to do the things that ought to be done by me." Charles Fillmore